Restorative Dental Care in Calgary SW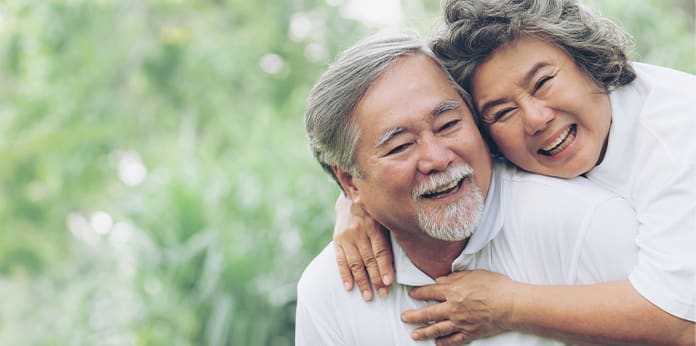 Restore Your Oral Health
At West Market Dental in Calgary SW, our dentists help our patients repair dental issues and restore their oral health with restorative care including crowns, bridges, fillings, and dentures. 
Dental Fillings in Calgary SW
Composite resins, or tooth-coloured fillings, are a restorative material your dentist uses to fix a cavity or tooth damage, like a crack.
These fillings can withstand moderate pressure from the constant stress of chewing and can be used on front and back teeth.
Dental Onlays in Calgary SW
Onlays are a tooth-coloured porcelain filling that is custom made in a dental laboratory and is permanently cemented to the tooth by your dentist. 
Onlays are an ideal alternative to dental fillings when too much tooth enamel has been lost.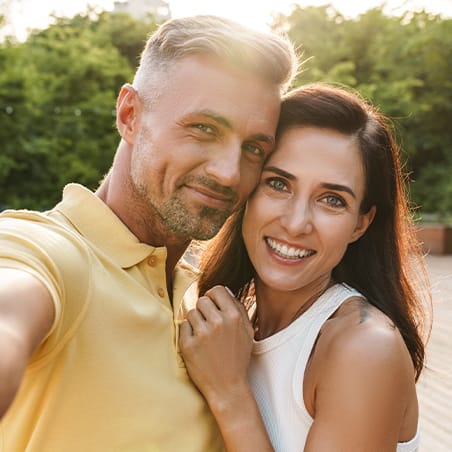 West Market Dental Smile Gallery
See before and after photos from happy patients who received restorative dental care from our Calgary dental team.
Crowns
Crowns are porcelain caps that are placed on top of a tooth to restore a tooth's function and appearance.
Crowns are used to attach bridges, cover dental implants or prevent a cracked tooth from worsening. They can also help to restore a discoloured or stained tooth to its natural appearance.
Bridges
Bridges are natural-looking tooth replacements that are bonded to existing teeth or dental implants to replace a section of missing teeth.
Because they are custom-made, bridges are barely noticeable and can restore the natural contour of teeth and the bite between upper and lower teeth.
Dentures
Dentures are artificial teeth used to replace one missing tooth or several in a row (partial dentures), or a whole jaw of missing teeth (full dentures).
They allow patients with missing teeth to maintain their face structure, and to talk and eat properly. They can also be removed for cleaning and sleeping. 
New Patients Always Welcome
We would be delighted to have your family and friends join our Calgary dental family. Get in touch to get started today. 
Hours of Operation
Monday:

11:00 am - 07:00 pm

Tuesday:

11:00 am - 07:00 pm

Wednesday:

11:00 am - 07:00 pm

Thursday:

07:30 am - 03:30 pm

Friday:

07:30 am - 03:30 pm

Saturday:

Closed

Sunday:

Closed
Location
1851 Sirocco Dr SW #339,
Calgary,
AB
T3H 4R5
CA
Services provided by General Dentists
Phone Number
Navigation