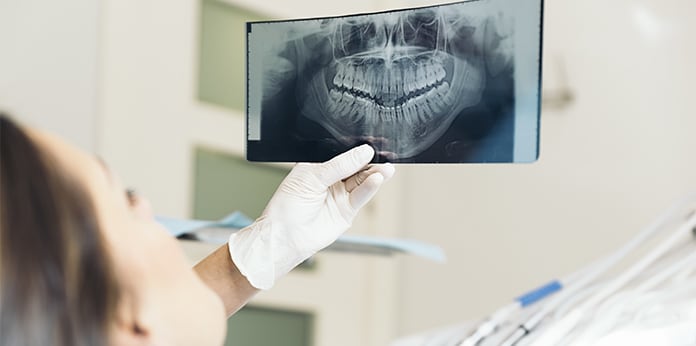 Technology for Your Comfort & Convenience
At West Market Dental in Calgary, we use a range of dental technologies to inform treatment planning, and to help make your dental appointments more efficient. 
Dental Lasers
In dentistry, lasers are used by dentists to deliver light energy in a variety of dental procedures. They can cut hard and soft tissues, vaporize decayed tissue, harden restorations quickly, and enhance the effects of teeth whitening agents.
Lasers allow our dentists to perform dental procedures with less pain and fewer medical interventions. The laser beam minimizes the chance of swelling, bleeding or infection, and the need for anesthesia is reduced and sometimes even eliminated. 
Cone Beam Cat Scan
Cone beam computed tomography (CBCT) is a special type of x-ray machine that generates 3D images of dental structures, soft tissues, nerve paths and bone in the craniofacial region in a single scan.
Images obtained with CBCT allow for more precise treatment planning by our dentists.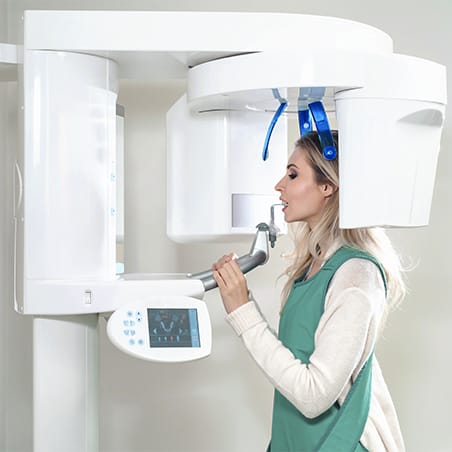 Digital X-Rays
Digital x-rays are used to produce extremely detailed 3D images of your teeth, gums and other oral structures. Unlike traditional x-rays, they require no chemical processing and significantly cut down the amount of radiation a patient is exposed to. 
Panoramic X-Rays
Panoramic dental x-rays create a single image of the entire mouth. The resulting image is a flat representation of the jaw's curved structure including the teeth, upper and lower jaws, temporomandibular (TMJ) joints, and the nasal and sinus areas.
iTero 3D Scanner
iTero is an intraoral digital scanner that captures extremely accurate data and creates digital impressions of the hard and soft tissues of your mouth. These digital scans help our dentists create models for restorative dental work, such as Invisalign. 
VELscope Oral Cancer Screening Device
VELscope is a hand-held, wireless oral screening device that helps our dentists identify abnormalities and diseases in the mouth, such as cancerous and pre-cancerous lesions. Using fluorescence visualisation technology, it helps your dentist see things which may be hard to detect otherwise. 
New Patients Always Welcome
We would be delighted to have your family and friends join our Calgary dental family. Get in touch to get started today. 
Hours of Operation
Monday:

11:00 am - 07:00 pm

Tuesday:

11:00 am - 07:00 pm

Wednesday:

11:00 am - 07:00 pm

Thursday:

07:30 am - 03:30 pm

Friday:

07:30 am - 03:30 pm

Saturday:

Closed

Sunday:

Closed
Location
1851 Sirocco Dr SW #339,
Calgary,
AB
T3H 4R5
CA
Services provided by General Dentists
Phone Number
Navigation